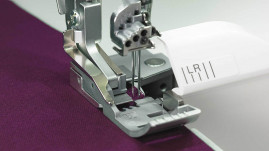 Vertical Needle Penetration
While some machines use slanted needles that push and damage fabric, the Cover Stitch's needles are set vertically and sew directly up and down, protecting your fabric and preventing needle deflection.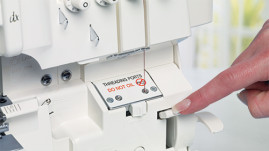 Jet-Air Threading™
With just the touch of a lever, thread is sent through the tubular loopers. There are no thread guides, no struggling, and there's plenty of time to serge away!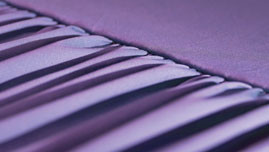 Full-Featured Single Unit Differential Feed
We've taken the differential feed to a new level by adding a single-unit feed dog mechanism. This ensures stronger feeding as well as consistent gathering on all fabrics.